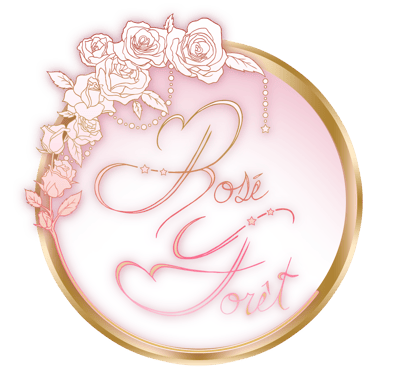 The National Network of Abortion Funds

Rosé Forêt is pleased to announce The Fantasy Forêt Charity Drawing to benefit The National Network of Abortion Funds!
"Member organizations work across our network to remove financial and logistical. barriers to abortion access. Some of them work with clinics to help pay for your abortion. Some of them offer support such as transportation, childcare, translation, doula services, and somewhere to stay if you have to travel to get your abortion.
Our network's organizations are autonomous, diverse, and united to move towards a world we want to live in, where all reproductive options, including abortion, are valued and free of coercion.
There are over 80 organizations in our network. NNAF provides leadership development, infrastructure support, and organizing technical assistance to our members because we know funds are uniquely positioned to meet the needs of their communities today, while being a powerful force for political and social change in the future.
Abortion Funds and NNAF are working together to remove barriers to abortion access while making deep change in our communities. Find out more about your local fund and join the movement for a more just and equitable future (Organized by states within America)."
-The National Network of Abortion Funds
The policies that The National Network of Abortion Funds works towards are:
Repeal the Hyde Amendment and ensure public funding for abortion

Ensure living wages and worker protections for those calling abortion funds

End criminalization of pregnancy, miscarriage and abortion. End family caps in welfare laws that prohibit people from the families they want

Repeal parental involvement laws

Increase accessibility of medication abortion

Eliminate public funding to crisis pregnancy centers
Currently, we are asking that those interested in entering the charity drawing contest be compelled to donate a minimum of $10 directly to The National Network of Abortion Funds to aid in furthering this cause.
Details in the Entry Methods section below on how to qualify via charity donation.
Other than providing proof of direct donation to The National Network of Abortion Funds, you can enter the charitable drawing via one other method:
Share Rosé Forêt's Instagram post raising awareness about ending the criminalization of and coverage bans for abortion access.
Details in the Entry Methods section below on how to qualify with an Additional Means of Entry (AMOE).
To enter by this method, you must:
Follow @roseforetco on Instagram.
Like our post, and tag a friend in the comments.
Repost the post to your main, public Instagram feed (not your stories!), and tag @roseforetco so we can see it!
(Post must be public, must not be shared to your stores, and we must be able to view your Instagram page!!)
Fill out the drawing entry form with a link to your completed post.
You must leave the post up and follow @roseforetco until Fantasy Forêt ends on September 25th to receive a reward from the drawing!
While no purchase is necessary to enter or win the drawing, and we encourage everyone to participate in our Instagram challenges, each method of entry will only count as one entry per person.
Submissions will open September 1st, 2022 and all entries must be submitted NO LATER THAN SEPTEMBER 25TH, 2022 at 3:30 PM Mountain Time.
Please note that the drawing is only open to United States residents, 18 or older unless written permission is granted by a legal parent or guardian, and is not open to residents of Alabama, Hawaii, Kansas, New Jersey and Utah, in compliance with applicable state laws.
Winners will be chosen via random drawing and we will be announcing our randomly selected winners during the Closing Ceremony on September 25th, 2022, so be sure to tune in!
We will be announcing a list of prizes donated by our wonderful participating brands soon!

Charity Drawing Prize Pack
Porcelain Song 15% Off Coupon
Cottonbook Autumn Spirits Beret
Rinne Kanzaki 10% Off Coupon
Noble Ghost Tea Cup Coin Purse
Fairy Tale Clay Corner $60 Gift Card
KaetShop $6 Off $25 Purchase Coupon
Darling Dream Rose Quartz Star Earrings
MagicalGirlMe $15 Gift Card
Crowned Alyssum Tarot Reading and Free Shadow Challenge Class Admission