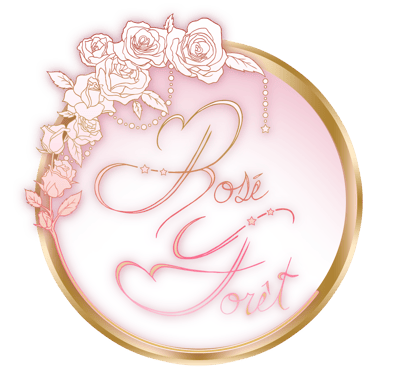 Welcome to the Fantasy Forêt Fashion Walk and Coordinate Contest!
While we highly encourage you to match the theme, it is not mandatory to enter the fashion walk or coordinate contest. The theme for this event is a digital, MMORPG-style fantasy forest. Please remember that your coord needs to be INSPIRED by Fantasy and RPGs, it can not be a costume.
You can submit multiple coords to the fashion walk, but you may only submit one coord to the contest overall. To submit multiple coords, please submit a new form for each submission.
Please note that the coordinate contest is only open to United States residents, 18 or older unless written permission is granted by a legal parent or guardian, and is not open to residents of Alabama, Hawaii, Kansas, New Jersey and Utah, in compliance with applicable state laws.
Categories:
Unicorn: Cute, Colorful, Whimsical
Dragon: Dark, Elegant, Mysterious
Chimera: All non-EGL
Deadline for submission is Friday, September 16th 2022 at 11:59pm Mountain Time
In order to submit, you must meet the following criteria:
-You MUST be 18 years or older.
-Outfits must be a recognizable J-fashion.
-Outfits should not be sexually explicit.
-NO cosplay or costumes
-NO replicas
If your submission does not meet the above criteria, it will not be showcased in the Fashion Walk.
Submissions will be screened, and we reserve the right to reject any entry we deem inappropriate.
Video format details:
- Please title files with your name and username
- Landscape/Horizontal filming preferred
- .mp4 or .mov file format preferred
- NO LONGER THAN 20 SECONDS. Longer videos will be cut down. Background music/noise will be cut out.
- You can submit pictures if you are unable to film a video.
- Upload the video somewhere it can be downloaded (e.g. Dropbox or Google Drive - NOT YouTube).
Show off your outfit however you think it will look best! Closeup cuts, walking shots, panning up/down, and waving/looking at the camera are all good options!
By submitting your media via the entry form, you acknowledge and understand that you are granting Rosé Forêt a limited license to edit images and repost to the Rosé Forêt social media channels, including (though not limited to) Facebook and Instagram.

Coordinate Contest Prizes
Unicorn Coord Winner
TeaLoveCrochet Beret or Brooch
A. Gato Designs $25 Gift Card
MagicalGirlMe $30 Gift Card
Flores Astorum $10 Gift Card
Cottonbook Jade Cloud Teapot Wooden Pin
KaetShop $2 off $10 Purchase Coupon
SweetJuju 25% Off Coupon
Dragon Coord Winner
Porcelain Song 15% Off Coupon
A. Gato Designs $25 Gift Card
MagicalGirlMe $30 Gift Card
Peachy Queen Black Raven Ring
Cottonbook Jade Cloud Teapot Wooden Pin
KaetShop $2 off $10 Purchase Coupon
Cutiepillar Triangle Headress
Chimera Coord Winner
Crowned Alyssum Ritual Oil & Crystal Pack
A. Gato Designs $25 Gift Card
Rinne Kanzaki 10% Off Coupon
Flores Astorum $10 Gift Card
MagicalGirlMe $15 Gift Card
KaetShop $2 off $10 Purchase Coupon
HakuAi Designs Matching Mask or Scrunchie