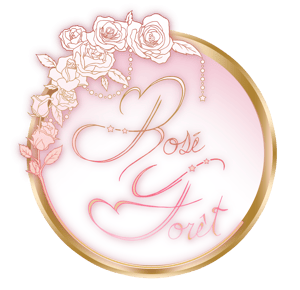 🌺Mystical Tea Garden Schedule🌺
Mystical Tea Garden Panel Line Up.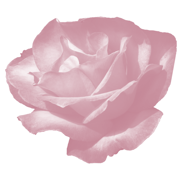 4:00PM-4:30PM MST
Opening Ceremony
4:45PM-6:15PM MST
Tasty Treats for Teatime
Host(s):

Elya

(they/them)
Hungry for something savory to snack on during the Toadstool Tea Party? Follow along as we make mini quiches and egg salad tea sandwiches, and get ideas for other delights to add to your Afternoon Tea meal!
Streamed on: https://www.twitch.tv/elyachandementions
6:30PM-7:30PM MST
A Black Garden: Tips and Ideas for a Gothic Garden
Host(s): Nicole
(she/her)
Nicole from Rosé Forêt will show you variety of black flowers and basic care of them to try a gothic garden at home.
7:30PM-8:00PM MST
🌺

Dinner Break

🌺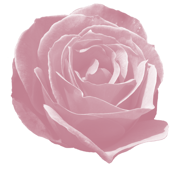 9:15PM-10:15PM MST
Antique Floral Sodas
Host(s): Jason (he/him)
Learn how to adapt century old soda fountain formulas for a modern palate. The focus will be on reducing and/or replacing the rather copious amounts of sugar in the original recipes. Presented by Jason R. Merrill of Blackbird Finery.
10:30PM- 11:45 PM MST
The Eggs-traordinarily Eggs-citing Egg Decorating Eggs-travaganza
Host(s):
Rae
(she/her)
Join Rae/Jinbees from Rosé Forêt in an Eggs-citing late-night Egg decorating party to get yourself in an eggs-travagantly special Spring mood! If you want to make it eggs-tra special, check out her family recipe for Jello Egg-Shots!
8:00 AM- 9:00AM MST
"Now that I'm a woman, everything is strange" - Exploring the Cartoon "The Last Unicorn"
Host(s):

Jo (she/her)
Join Tonblackberry for a discussion of the cult classic cartoon The Last Unicorn, made in 1982 by Rankin & Bass. Featuring beautiful animation from a Japanese and American co-production, some very unexpected explorations of femininity, haunting songs, and very strange trees, she'd love to talk about one of her favourite childhood films with you!
9:15 AM- 10:45 AM MST
Coord with Us - Interactive Coordinate Making with Fluffy Kawaii Jo and Maryanne
Host(s):
Joëlle
(she/her)
and
Maryanne
(she/her)
Fluffy Kawaii Jo's mission is to show that Everybody Can Be Kawaii. She loves to experiment with lolita fashion and create fun coordinates for every situation. For Mystical Tea Garden, Joëlle and Maryanne are having a "Coord with Us" challenge with the audience. They will have to put together coordinates with Joëlle's wardrobe. And everyone watching will get to vote on the options they picks for the coordinates.
11:00 AM-12:00 PM MST
Vanity Project: GRWM Floral Makeup Edition!
Host(s):

Jessica

(she/her)

,

Sara

(she/her)

,

Mindy

(she/her)

, and Sporkii

(she/her)

Join Obsixwi, Sara Bread, Mindy, and Sporkii from the Bay Area Kei team in a Get Ready With Me makeup panel! They will each attempt a different floral look while chatting about J-fashion makeup trends, revisiting their own personal makeup journeys, and attempting to answer any questions that are asked in chat!
12:00PM-12:30PM MST
🌺
Lunch Break
🌺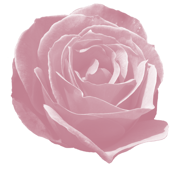 12:30 PM- 2:00 PM MST
EGL Treats: Lapin Mystique~Bunny Basket Treats
Host(s):
Allegra
(she/her)
and
Oriana
(she/her)
Join lolita pastry enthusiasts Allegra and Oriana for a gentle romp through a mystical garden while we show you how to make some adorable bunny baskets! These baskets consist of a bunny cookie base with a puffed rice treat nest center, perfectly suited for holding candy or other tasty treasures. Dietary/allergy friendly options available!
2:15PM-2:45PM MST
💮🌺 Mystical Tea Garden
Fashion Walk
🌺💮
3:00PM-4:00PM MST
How to Dandy in EGL Context
An explanation about how to dress in a dandy look for people interested in boystyle. Dandy McBull will be talking about brands, stores, and styling.
4:20 PM- 5:20 PM MST
The Mary Janes: An Introduction to Marijuana
Host(s):
Nicole
(she/her)
and
Meredith
(she/her)
Marijuana is a misunderstood plant that helps so many people with so many issues. It has hundreds of uses from medicine to skin care and infrastructure. Despite all the benefits of marijuana, the plant and those who use it are stigmatised globally, especially users who are BIPOC. This is not unlike wearers of alternative fashion. Kawaii culture and alternative fashion are outlets for people with mental and physical illnesses and disabilities, marijuana is a medicine for a lot of those people. There's a lot of overlap to this prejudice. Rosé Forêt wants to educate those in the J-fashion and kawaii communities that marijuana is positive, useful, beneficial, and deserves space in kawaii culture.
5:20PM-6:00PM MST
🌺
Dinner Break
🌺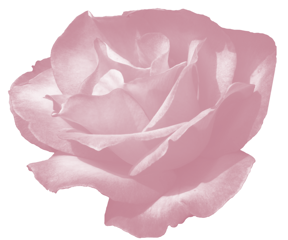 6:00PM-7:30PM MST
Tarot Bordeaux: An Interactive Reading
Host(s):
Jamie
(she/her)
,
Ally
(she/her)
,
Nikki
(she/her)
, and
Allie
(she/her)
Join Jamie from Rosé Forêt, and witches: Ally, Nikki, and Allie as they provide live tarot card readings. Get insight on your love life, career, or future path with your choice of tarot reader!
7:45PM-9:15PM MST
Tea or Wine 2?: Electric Boogaloo
Host(s):
Rae
(she/her)
and
Meredith
(she/her)
Join Rae and Meredith of Rosé Forêt for the return of Tea or Wine?: A J-Fashion Truth or Dare for a special Spring Edition! If you are interested in participating live on the stream as one of the contestants, please fill out the application form on the Rose Foret website ahead of time.
If you'd like to be guest on Tea or Wine 2, please fill out this form
9:30PM-10:15PM MST
How to be a Faux-lita
Host(s): Ashley
(she/her)
This comedy panel is for anyone who is mildly interested in Lolita fashion but isn't sure how to do it and where to start! If you are ready to be a fake Lolita or just see into the mysterious world of fake Lolitas this is the panel for you.
10:30 PM-12:00 AM MST
Hyper-feminine Queens and Princesses: Drag and Lolita
Host(s):
Cello
(they/them)
This panel explores the relationship between drag and lolita as artistic expressions. It's open to everyone of all gender experiences!
4:30 PM- 5:00 PM MST
Closing Ceremony