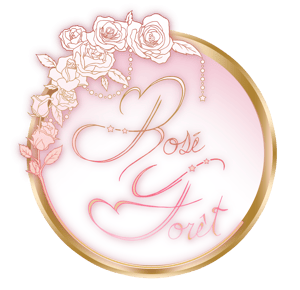 🍄 Mystical Tea Garden Toadstool Tea Party 🍄
Rules for RSVPing the virtual tea party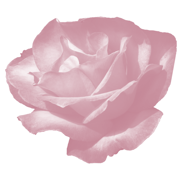 Time Slots:
Each Tea will last 90 minutes (1 hour and 30 minutes)
✿Cat Dapperling✿ April 10th, 8:00 PM - 9:30 PM MST
✿Plums and Custard✿ April 11th, 11:00 AM - 12:30 PM MST
✿Fairy Bonnet✿ April 11th, 2:30 PM - 4:00 PM MST
Submission Deadline: April 1st, 11:59 Mountain Time
Thank you for your interest in our virtual tea party, Toadstool Tea!
The Toadstool Tea Party will be hosted virtually on Zoom. Tables will consist of small video chat rooms with 6 or 7 guests each, along with a designated host to moderate. Potential tea party activities include fun round table questions to 'break the ice', party games, and of course, free time to chat with your table mates.
This Virtual Tea Party is a closed, limited-seating event. Attendance will be capped at 40 guests per time slot to maintain a quality experience. If you RSVP and do NOT receive a confirmation email for your chosen time slot, we have reached seating capacity and will automatically add you to our wait-list. RSVPs will close on April 1st OR when we hit capacity for all time slots, whichever is sooner.
Please fill out the form below to register (and so that we can get to know a little bit about you!) Confirmation, wait-list, and reminder emails will be sent to the email address you provide. Be sure to enter your email address correctly and double check your answers for accuracy. If you do not receive an email from us by April 4th, please remember to check your spam inbox.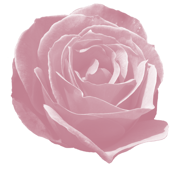 Eligibility:
To register for this event, you must either:
❀1. Make a non-transferable/non-refundable donation of $10 or more to the Equal Justice Initiative.
You may donate as much as you want, but we will only issue one entry for any donated amount. Rosé Forêt does NOT accept direct donations for charity fundraisers.
We ask that all participants donate straight to Equal Justice Initiative via their website: Link to donate
❀2. Repost our Awareness of Racial Disparities in Marijuana Possession Arrests post on Instagram, "like" the original post, tag a friend, AND follow the Rosé Forêt Instagram account. Your account must be public and this post needs to stay up for the duration of the event.
You will receive one entry to our Charity Drawing Contest, and are eligible to win prizes from our participating brands. If you would like to learn more about the Charity Drawing Contest, please visit the Charity Drawing Rules and Regulations page for more information.
Although we encourage you to donate to EJI, no purchase is necessary to participate in the tea party. Please note that the drawing is only open to United States residents, 18 or older unless written permission is granted by a legal parent or guardian, and is not open to residents of Alabama, Hawaii, Kansas, New Jersey and Utah, in compliance with applicable state laws
If you have any questions or are experiencing issues, do not hesitate to ask roseforetevent@gmail.com
~Tea Party Rules and Seating Instructions~
❁ The Tea Party will be hosted on Zoom. You will be provided a link to your Zoom room via email. If you have any questions, please contact us at roseforetevent@gmail.com or send us a message on Instagram or Facebook.
❁ We also recommend testing your microphone and camera BEFORE the event starts. A Tech Room Zoom link will be included with your assigned room link.
❁ Please be sure to have Zoom downloaded prior to your scheduled tea party slot.
❁ Video is required to participate for this event, and must be kept on for the duration of the event. If you need to turn your camera off or are experiencing tech issues, please notify a moderator.
❁ We recommend using a headset to limit background noise. Please test your mic sensitivity before joining your Zoom call.
❁ You may not take any photos, videos, or recordings of your tea party room without explicit permission from all other attendees and moderators.
❁ Please let us know if you need to cancel so we can open up your seat to someone on our wait-list!
~Frequently Asked Questions~
I am having technical issues.
Please notify your room moderator or join the Tech Room Zoom link which was provided in the email containing the link for your Zoom room.
What room was I assigned?
You can find the link for the room you were assigned in your Tea Party Zoom link email. If you are having difficulties finding this email, please contact us at roseforetevent@gmail.com or send us a message on Instagram or Facebook.
How do I join my Zoom room?
You can join the room by clicking the first Zoom link that was sent to you in your Tea Party Zoom link email. We recommend having Zoom downloaded before the event begins.
🍄Suggested Tea Menu🍄
Certified Pastry Chef, Chantel, has come up with a wonderful Toadstool Tea Party themed menu for you to try at home!
Here are treat recipes provided by some of our panelists!